The Intune Portal is Now GA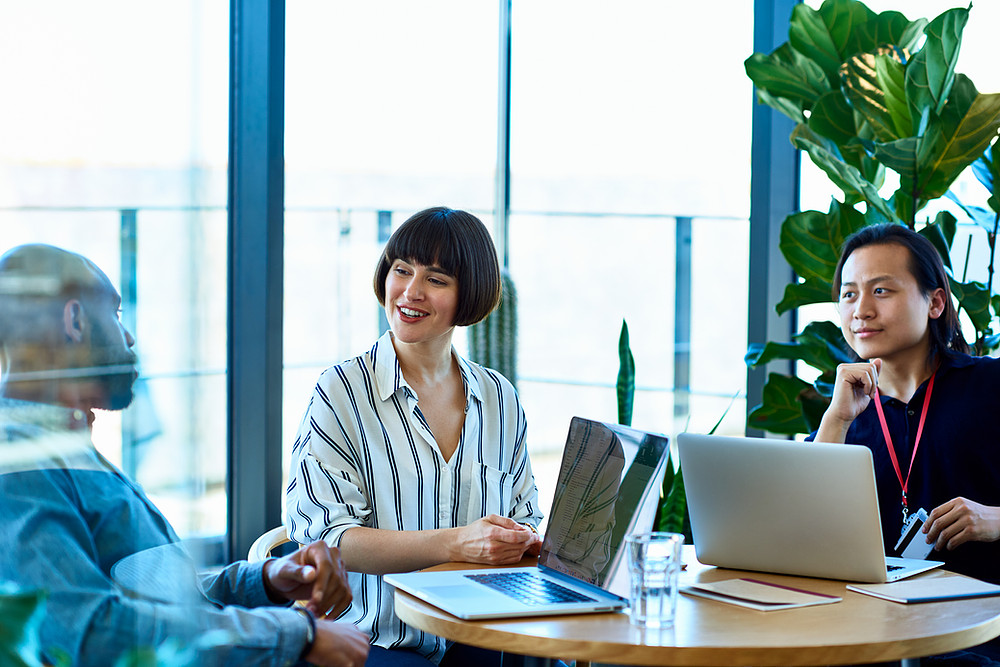 First, Intune's portal has been desperately in need of an update for several years. The Intune portal was functional; however, it just hadn't kept up with all the new changes that Microsoft has been making in Office 365. The interface didn't match any of the other Office 365 portals, plus it required Internet Explorer and Silverlight!
I introduce Intune to a lot of clients, and when I would mention the Internet Explorer and Silverlight requirements I would get a lot of interesting responses (mostly not positive). Now, Intune will have a much better introduction AND it will help clients to become familiar with the Azure portal. This makes a lot of sense. Also, Intune and Azure Active Directory will share a common architecture, platform and portal.
Some thoughts on the new portal and Intune administrative experience:
The new Intune portal is more task focused. Instead of Policies, Apps, Protection, etc. in the old portal, you now have Device Enrollment, Device Compliance, Device Configuration. These are the tasks I'm often asked about first when speaking to clients about MDM – "How do I enroll my devices and ensure they are compliant with our policies? How to I configure devices once they are enrolled?"

The new portal is much faster. This makes for a more pleasant admin experience. Nothing is more frustrating than watching dots spin around in a circle when you are trying to get something done quickly.

Adding Apps is 100% improved! One of the major complaints I heard from clients was that adding apps for IOS & Android was a clunky and painful process that was far too manual. Apparently, Microsoft also got this feedback! Intune now searches the respective App Stores (ITunes or Play) for apps for mobile devices. Adding Apps is now quick and easy. Microsoft even has pre-populated the standard Office apps for simple deployment.

Users and Groups are now integrated with Azure Active Directory. This makes more sense than having to create separate groups for Intune. Now you can leverage groups synchronized groups created in your on-premises Active Directory or Cloud-only Azure AD groups. This minimizes admin overhead.

RBAC Roles! Intune now has multiple roles out of the box for more granular delegated administration. This is great for larger organizations. You can also add your own roles and customize the permissions. I do have one minor complaint about this area – you can't assign a user to a role, only a group. Create your groups first, then assign them to the Intune role.

Microsoft Graph API & PowerShell – I haven't' had a chance to work with this too much yet, but you can now use PowerShell to manage Intune. This is still in preview, but will be a much-appreciated capability for managing Intune. With the Graph API, there are also amazing new opportunities for integration. For example, it's now possible to integrate Intune & Power BI for reporting.
I should also mention Intune for Education. If you are an Education customer of Office 365, the Intune for Education portal is definitely something you should check out. The new Intune portal is incredibly streamlined compared to the old Intune portal, but the Intune for Education portal takes it to an entirely new level. It's integrated with School Data Sync and has custom workflows built specifically with education customers in mind.
---
Would you like to find out more about Intune & Endpoint Manager? Learn how you can manage & protect your devices, apps, & users with Endpoint Manager.