When Microsoft first announced Windows 365, their newest Desktop-as-a-Service solution that securely streamlines your full Windows experience from Microsoft Cloud to any device, many of us were left wondering how W365 would be any different from Azure Virtual Desktop (AVD). Why spend time and money developing this offering if AVD is close enough? The answer is simple: Microsoft wants to keep their customers happy. Windows 365 is all about ease of use and adapting to changes.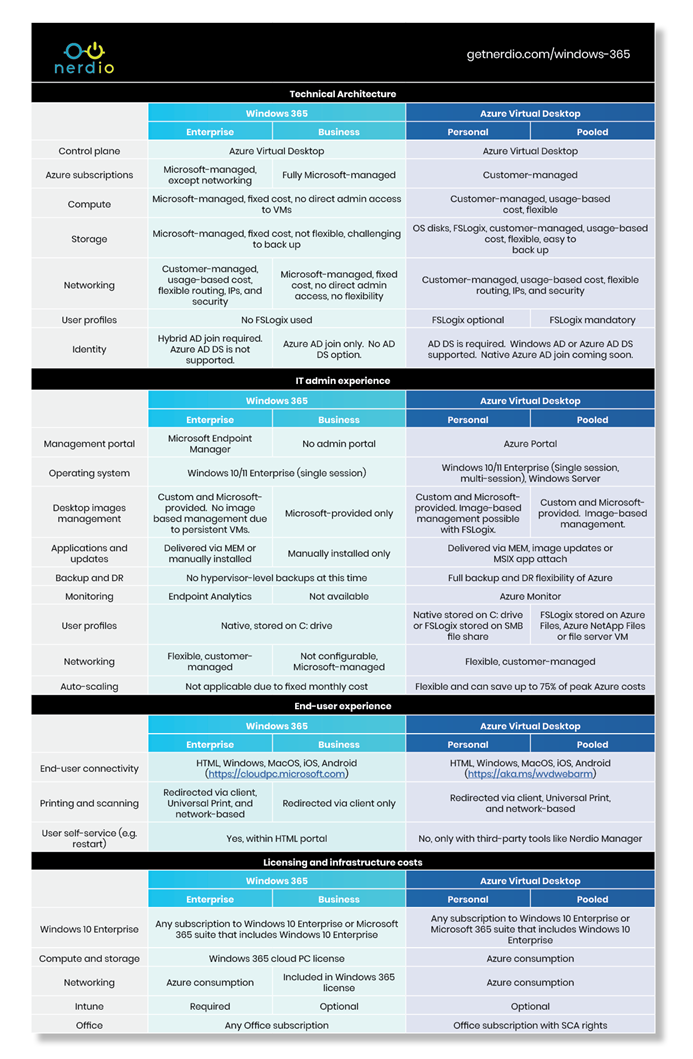 To quote Satya Nadella,

"With Windows 365, we're creating a new category: the Cloud PC."
Born out of necessity in the pandemic, W365 can adapt to any work environment that your company implements. Virtual PCs can be configured by users and accessed on all devices. This means your background, the advanced settings customized to your needs, and all files will stay configured just the way you like it on any device.
Simplicity is where Windows 365 shines. Users can pick back up where they left off across devices, providing a simple and familiar user experience within Windows. Additionally, it's simpler for IT departments. Windows 365 does not require any virtualization experience, because IT can procure, deploy, and manage Cloud PCs in the same way they manage physical PCs through Microsoft Endpoint Manager. Because Windows 365 is based off of Azure Virtual Desktop, there is flexibility for organizations to utilize virtualization experience for customization.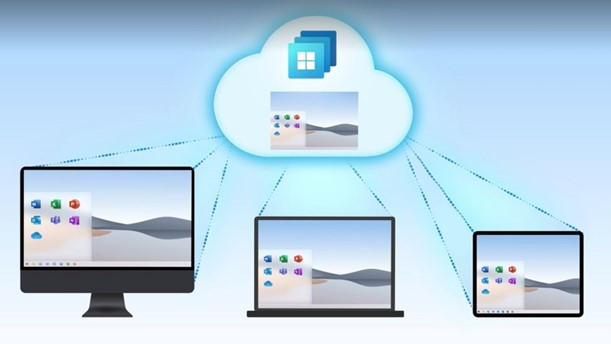 Windows 365 is also incredibly powerful. 10Gbps download speeds and 4Gbps upload speeds allow for instant-on boot to stream all application, tools, data, and settings from the cloud across any device. To put those numbers into perspective, with 10Gbps download speeds you could download a 4K movie in less than 30 seconds, or stream approximately 1,700 movies simultaneously! Even the budget Business license offers one virtual CPU, 2 GB of RAM, and 64 GB of storage. On the flip side, the largest Enterprise license offers virtual 8 CPUs, 32GB of RAM, and 512 GB of storage. With 22 options in between, you are sure to find a configuration that matches your business needs.
And, of course, Windows 365 is secure. Microsoft utilizes Zero Trust principles to keep data safe, secure, and updated. As part of Zero Trust, all information is store in the cloud, rather than on the device. It also can recommend the best-fit security settings for the environment at hand. All your applications are running on a standardized, managed desktop environment. By allowing users to log-in and immediately boot up their personalized Cloud PC on any device, Windows 365 removes pain points and security vulnerabilities such as requiring employees to connect to a VPN or downloading work resources onto a personal machine.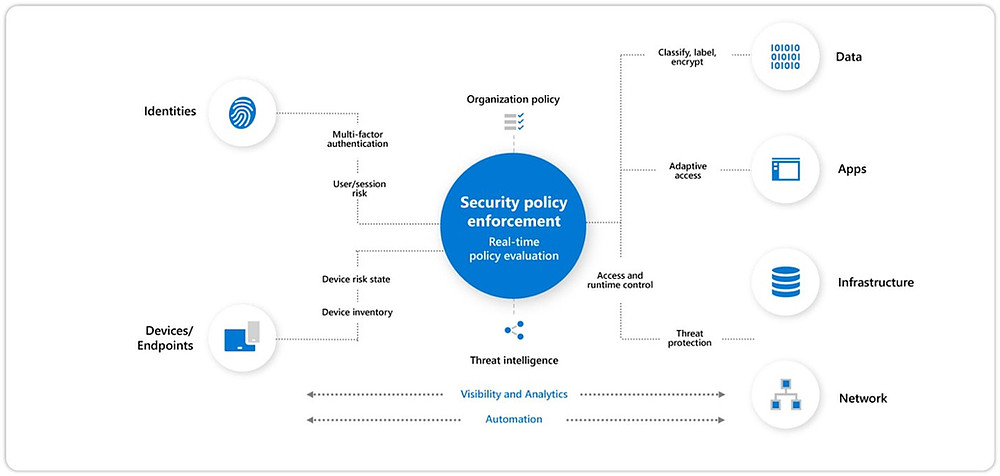 Windows 365 was announced at Microsoft Inspire, Microsoft's annual partner conference. Want to learn more about Inspire announcements? Read our blog post providing detailed coverage of the three-day event here.
Wondering if Windows 365 is right for your organization, or if you should go with Windows 365 Business or Windows 365 Enterprise? Register for our webinar next week here or contact us for a discovery call!
---
Would you like to find out more about Windows 365? Learn how you can deploy Windows 365 today.