Wrangle your Microsoft Cloud subscription like a unicorn-riding ninja cat!
So I hope you won't mind if I relay periodic updates on changes that may be relevant to you, or that may simplify your administrative experience. I'll try to focus on things you can leverage without any additional licensing or costs, like…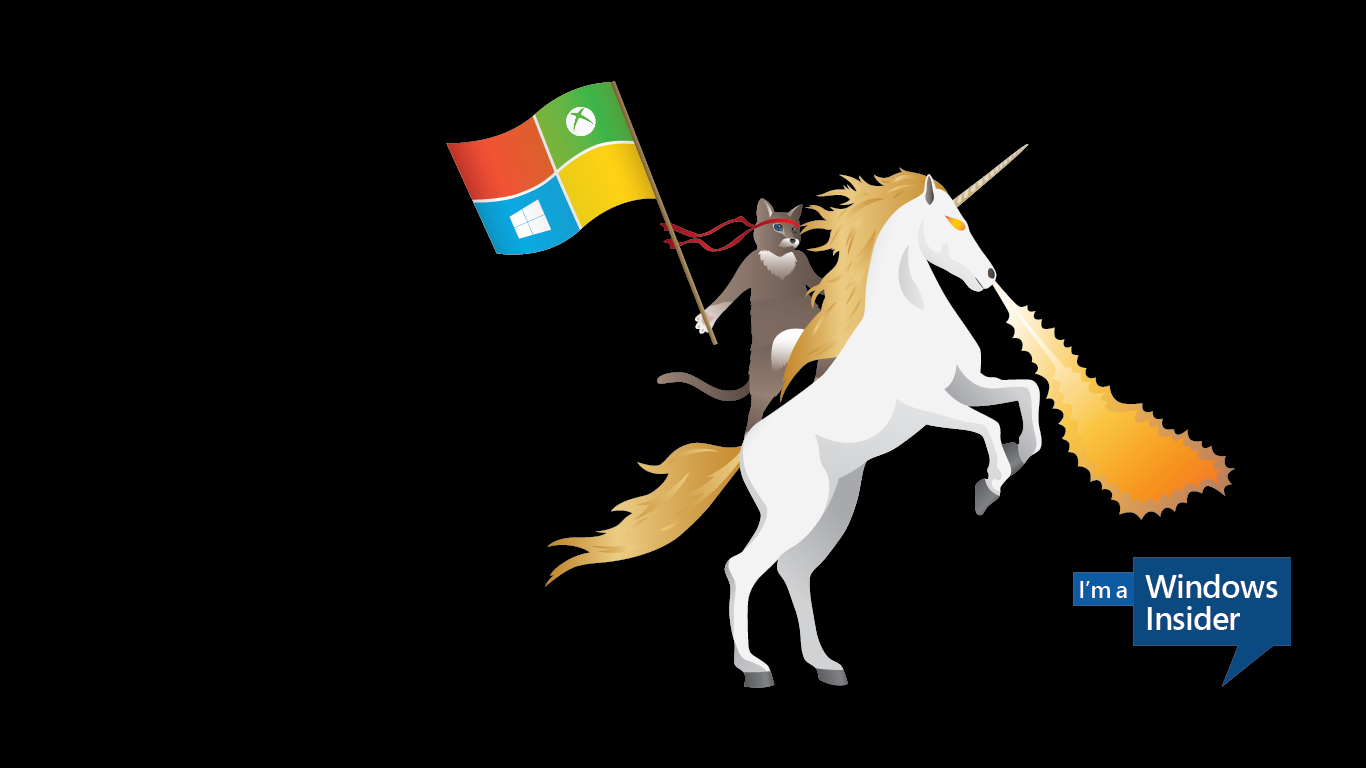 The recently-announced group-based licensing. No more manually licensing individual users or complicated dissecting of licensing components through PowerShell: you want new users to get Exchange Online P2 or Office 365 E3 or whatever license SKU you already own when they're created? Assign that license to a group and add users to it. Bam: done. And even better, those groups can be Active Directory synchronized groups, so there's functionally no O365 admin steps at all to create and license a user. Brilliant!

Microsoft Teams is now enabled by default in new tenants. If you haven't played around in Teams, we're seeing tremendous interest and traction. But be advised that while it's considered a GA product (as of March 14!), some features don't fully integrate with other Office 365 services. Availability, for instance, doesn't yet integrate with Skype for Business.

Delve and MyAnalytics have a new entry point and a Windows 10 app. Browse to delve.office.com to access the new interface. While you're there, take a peek at new capabilities to add important people and play with personalized search, examine your meeting habits and track trending files in the organization (make sure sensitive files are secured properly before they become "trending" internal documents!).

Tighter integrations of Office 365 groups. Office 365 groups seem to be the way of the future. I fought and resisted and raised every "yeah but control…" argument for almost 2 years, but they're now a part of just about every core function of the suite. New Yammer groups are now Office 365 groups. SharePoint's "Create Site" wizard will now create an Office 365 group. And in spite of my protests, I have to admit it's nice to no longer get bombarded with "hey can you create an XYZ group for…?" requests.

OneDrive for Business admin portal. Yeah, I know: another portal? But now you get direct access to the most commonly-requested controls in a single unified space. admin.onedrive.com is your one-stop-shop for admin, compliance, conditional access, sync, storage, and sharing controls.

And while we're on the OneDrive for Business topic, the Site Settings button is gone as of March 6.