Introducing Microsoft Windows 11
It's almost time to turn it up to 11! Tuesday, October 5th, 2021, Windows 11 will be released. Wondering what to expect when you power on your machine Tuesday morning? In short, simplicity. Here's everything new (and refreshed) coming with Windows 11:
Teams Integration
Microsoft Teams will now come pre-installed on all Windows 11 machines and will be integrated into the taskbar. This means that you can chat with coworkers or start a meeting all without ever opening the full-screen Teams application.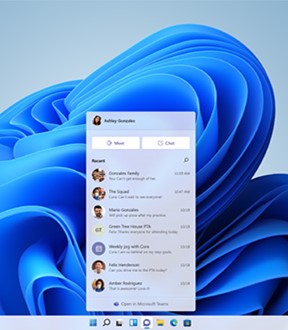 Focus Assist
We all know that work-from-home has made it hard to have a minute to yourself sometimes. While Focus Assist was originally introduced in 2018, the new updates and improvements make it even easier to focus. It is conveniently built into the Clock application. You can integrate your Spotify account, set session duration, and even set a daily goal of focus time. There is also a to-do list directly in the Clock app where you can even choose a theme (dark mode lovers, rejoice!). And of course, Focus Assist is entirely customizable. You can add or remove tiles, decide which notifications should be allowed during a focus session, and select a sound to play with your session ends.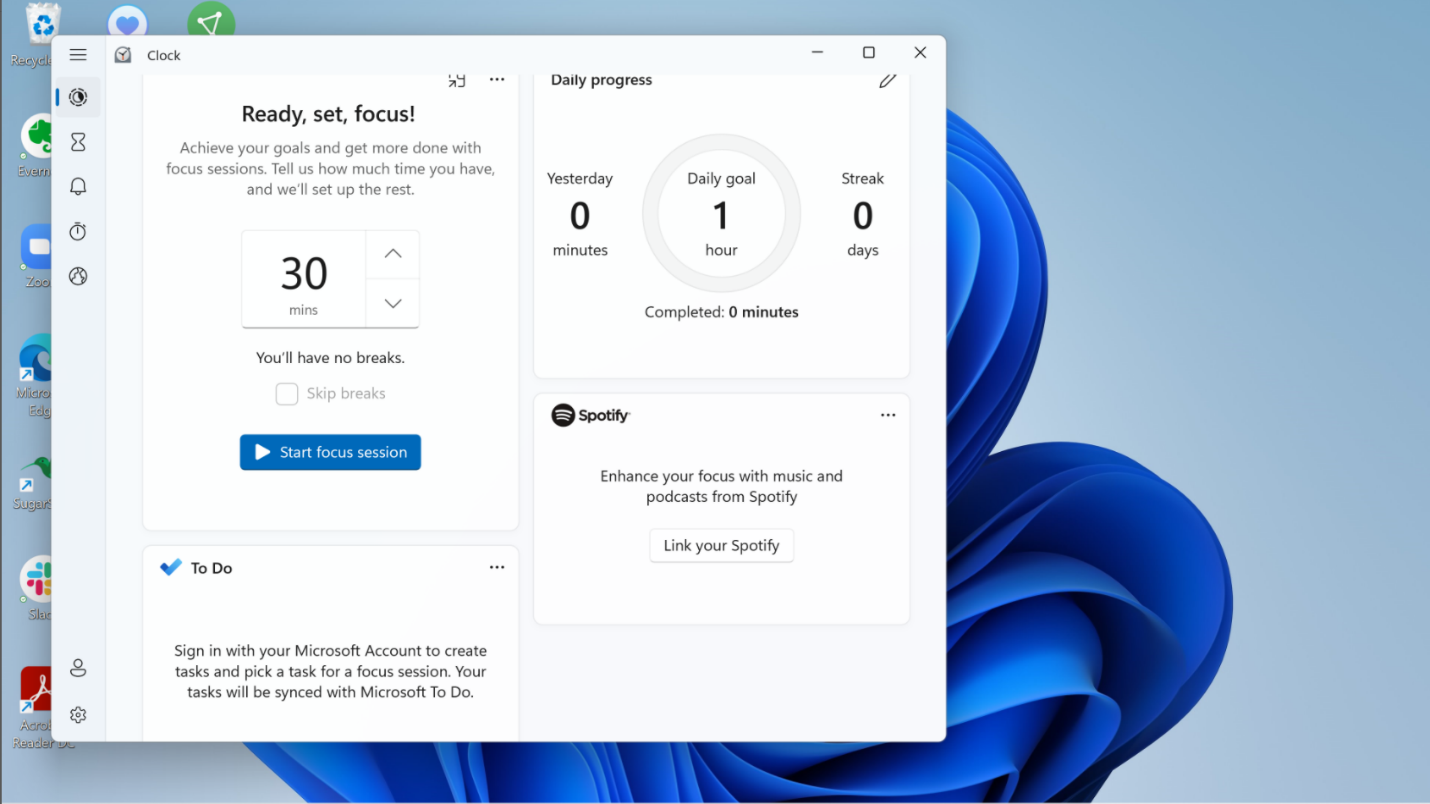 Snap Layouts and Snap Groups
Snap Layouts take split-screen to a whole new level. Working with four different Excel spreadsheets at once but only have one monitor? Use Snap Layouts to select a 4x4 layout tailored to your screen size, select each spreadsheet, and watch it snap to a corner. Done working for the day but don't want to lose your setup? Your Snap Group will stay, even after undocking your computer.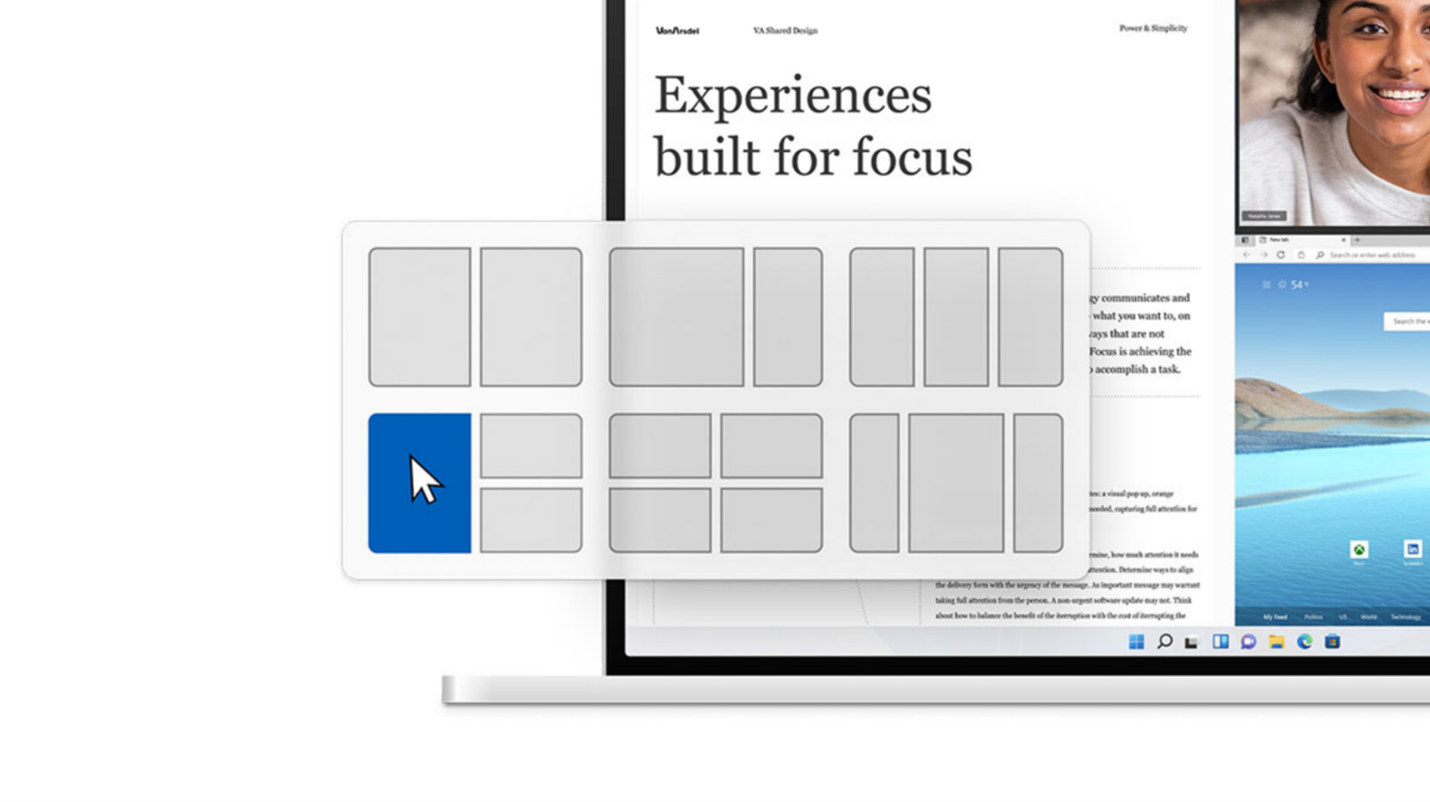 Optimization
As with every operating system update, expect improvements with updating, battery life, and computer health. Microsoft is switching to annual updates, but the updates will be 40% smaller. Microsoft says that Windows 11 is "the most secure release ever." They have updated the Health Check application which will now give suggestions on how to preserve battery life, like changing the battery mode and turning down brightness. The taskbar has been optimized for touch, so your touchscreen laptop will have a better experience in Windows 11.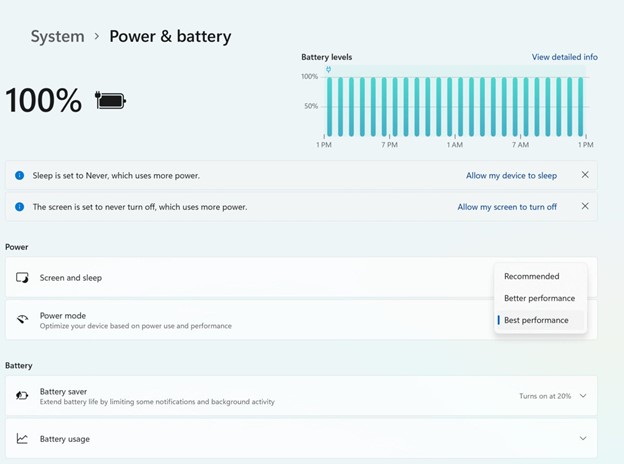 Simplicity
Overall, the biggest changes you'll see in Windows 11 will be the user experience. The taskbar is now center-aligned and has a transparent background, as do most of the Microsoft applications like Widgets and Teams. There's also a new start menu that has a list of suggested files that you may want to open. Settings also looks a lot different, with a reorganized vertical layout. The icons have been slightly changed to look cleaner on your taskbar. Windows 11 is the familiar Windows experience you know, yet simpler and cleaner.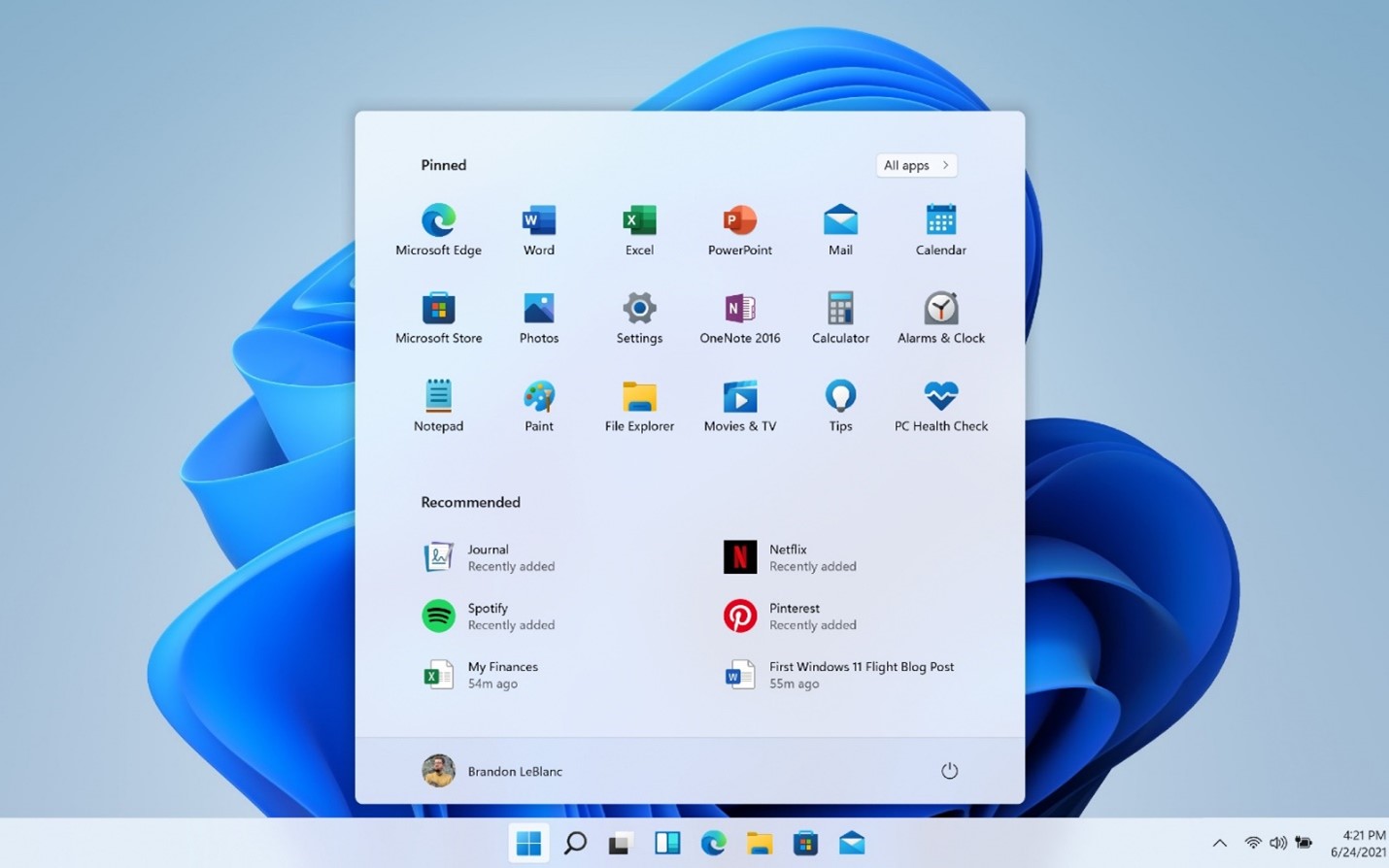 Windows 11 does have some hardware requirements, which can be found here. If your device does not meet the requirements and you're looking to upgrade, check out our article about Microsoft's new device lineup here. Interested in purchasing new devices, or switching to Azure Virtual Desktop to avoid a hardware refresh (and shipping delays)? Contact us today!