The Hybrid Way or the Highway
How Microsoft is Enabling the Demands of Hybrid Work
Microsoft recently released their findings about the future of work, and the results were overwhelming: hybrid work is here to stay. Out of the employees surveyed, "over 70 percent of workers want flexible remote work options to continue, while over 65 percent are craving more in-person time with their teams." This data shows that if companies want to keep their employees happy, change needs to come quickly. So, what's next? We all know that Teams is the industry-leading collaboration software from Microsoft, but what if you need more specialized solutions?
This year at Microsoft Build, the company's annual developer conference, Microsoft announced new tools and developer hooks to help developers build both pro-dev and low/no-code collaborative applications.
'Fluid' Components in Teams
One of the biggest updates is Fluid components in Teams. Soon, you will be able to co-author tables, action items, or a list, all within a Teams chat. You will also receive a notification that a live component has been added to chat and is being edited. Another benefit of Fluid components in Teams is that these items can be shared across many Office applications, including Outlook.
Users can create and collaborate on a table within a Teams chat and then share it with leadership or a customer through an Outlook embedded component. This eliminates the need to create a new Excel file, add it to the Team's files tab, and then begin collaborating. Now you can create the live component in chat, immediately co-author the component, and see who else is editing.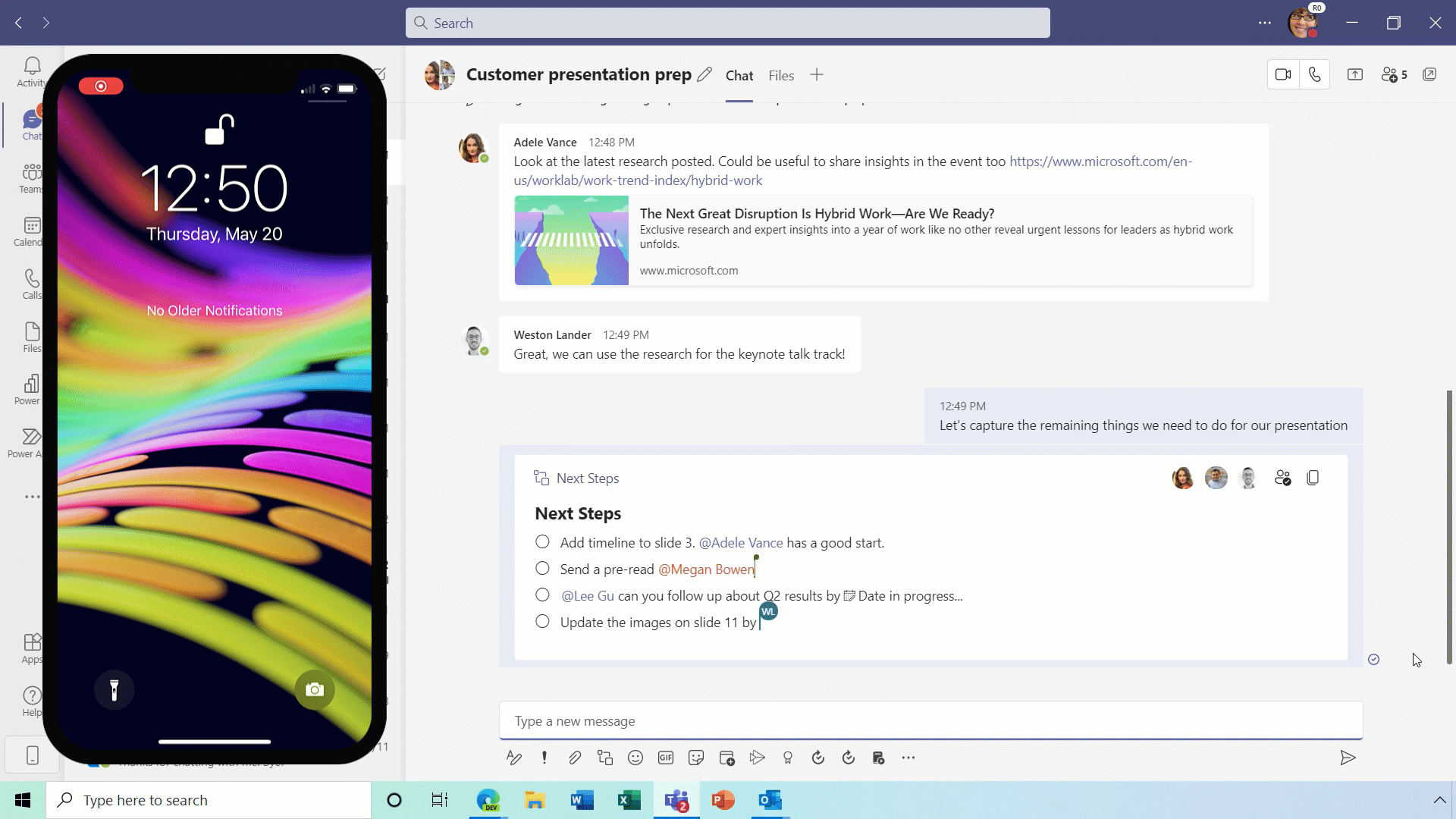 Outlook Message Extensions
Similarly, now you can access message extensions in Outlook. This is a seamless way to integrate third parties into your Outlook experience. You can attach a message extension from an application like Monday.com, or you can select a task list from Teams to add to your email directly.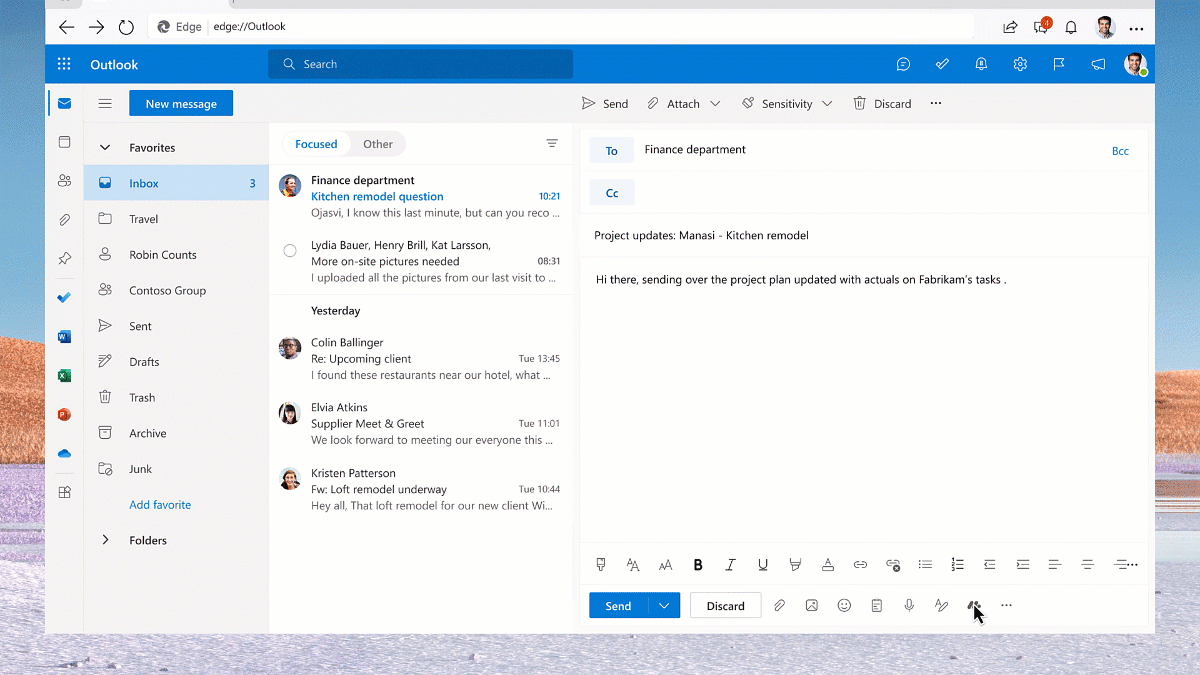 Connection Cards
Another feature currently in preview is Viva Connection cards. Microsoft Viva provides valuable data insights to employees, leaders, and business stakeholders. The most well-known feature of Viva is Insights (add protected time blocks, view insights on how your time is being spent, and wind-down alerts). However, Viva does so much more.
It works in collaboration with Microsoft Graph to display critical insights like employee sentiment, collaboration, and communication. Through Connection cards, developers can use custom or out-of-the-box web parts to create dashboards in SharePoint. In addition to custom dashboards, news feeds and employee-focused resources can be added to SharePoint sites.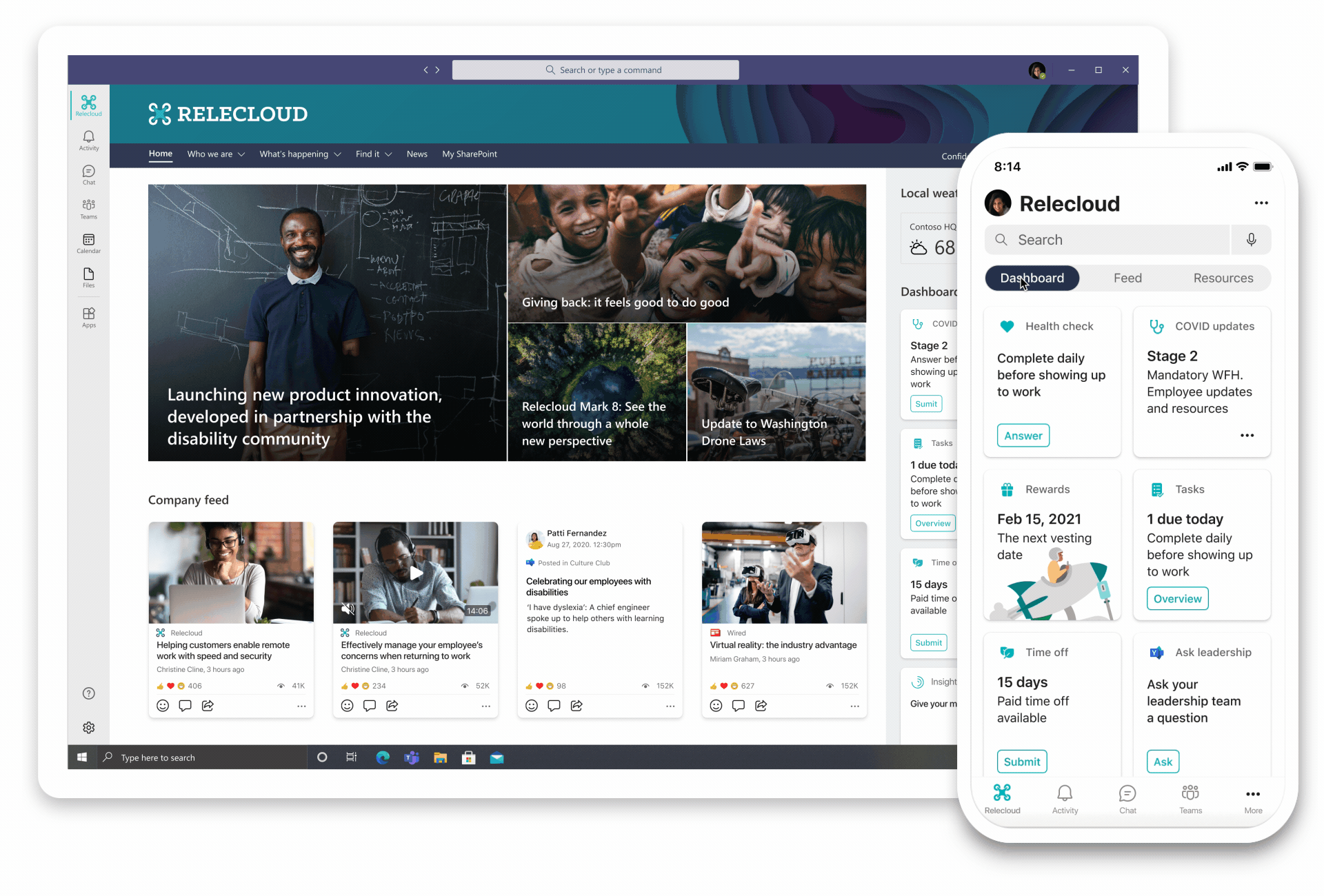 Data Protection with Azure AD
With cyberattacks on the rise, Microsoft knows that security and data protection are top of mind, especially when it comes to sensitive employee data like what is collected by Microsoft Viva and analyzed by Microsoft Graph. Graph is already built with Azure Active Directory, which provides enterprise-level security, but Microsoft is taking it even further. Azure AD has a new way to manage tokens that allows Azure AD to revoke access when a security threat arises. Because of this new level of security, Microsoft Graph connectors will allow you to store more data on employee Profile cards, including information from third parties like Workday and SuccessFactors.
Improved Collaboration for a Hybrid Workforce
So, what do all these new features mean for you? The theme of these announcements is productivity and simplicity. You can collaborate even more in Teams, meaning you will spend less time switching between applications and more time working with colleagues.
With message extensions for Outlook, you can reference and add additional information from third party applications already used by your company. This integration will allow you to show the exact information you are referencing, even if it is not a Microsoft product.
Viva Connection cards provide valuable insights and resources to employees and can now be added to SharePoint. This means you can have a dashboard within SharePoint with relevant news, tasks, and resources thanks to Viva Insights.
Finally, Microsoft is increasing security for Microsoft Graph with Azure Active Directory, meaning your data is transferred and analyzed in a more secure way that still allows for valuable insights to improve your work-life balance.
Microsoft knows that hybrid work is top of mind, and these new tools will enable a more collaborative workforce. Want to implement any of these technologies at your company? Contact us to learn more.
References:
The Next Great Disruption Is Hybrid Work—Are We Ready? (microsoft.com)
Build the next generation of collaborative apps for hybrid work - Microsoft 365 Blog
Microsoft adds more developer hooks into Teams, Microsoft 365 | ZDNet
Microsoft Viva: Empowering every employee for the new digital age - Microsoft 365 Blog
Profile enrichment with Microsoft Graph connectors - Microsoft Tech Community Overview of Microsoft Graph Data Connect - Microsoft Graph | Microsoft Docs
Alarming Cybersecurity Statistics for 2021 and the Future - Retarus Corporate Blog