Microsoft has done it again!
The 2019 Gartner Magic Quadrant for Analytics and Business Intelligence Platforms was released this past month, and once again Microsoft is positioned as the market leader for the 12th year in a row. Are we surprised?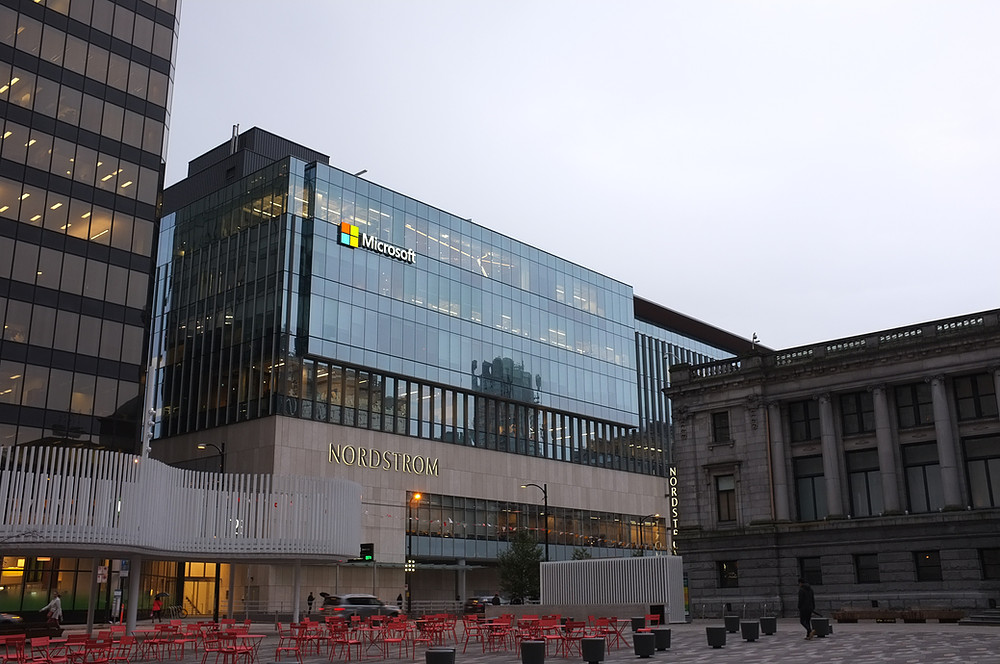 The report itself is linked above if you have a solid 2-hours to spare. I'm not going to summarize the entire thing here, it's pretty standard as far as market research report structures go. Gartner has positioned itself as one of the leading IT research and consulting companies in the world by using a rational methodology to deliver accurate and in-depth knowledge on practically every single business tool or strategy you can think of. Trust their insights.
Below you'll find the Magic Quadrant containing every qualified vendor for modern analytics and business intelligence platforms positioned according to their Ability to Execute and Completeness of Vision (defined below).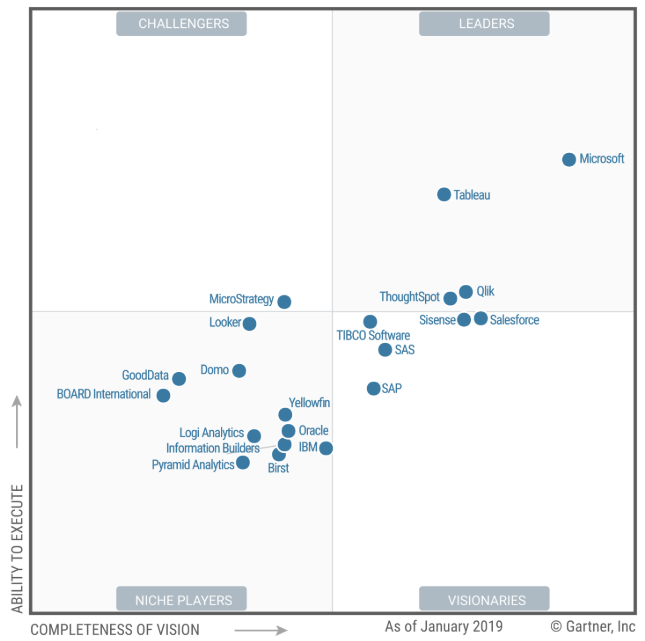 Ability to Execute: "Gartner assesses each vendor's ability to make its vision a market reality that customers regard as differentiated and that they are prepared to buy into. Gartner also assesses each vendor's success in doing so. A vendor's ability to deliver a positive customer experience – encompassing sales experience, support, product quality, user enablement, availability of skills, and ease of use of upgrade and migration – also influences its position on the Ability to Execute Axis."
Completeness of Vision: "Gartner assesses vendors for their understanding of how market forces can be exploited to create value for customers and opportunity for themselves. In determining Completeness of Vision for the 'offering (product) strategy' criterion, Gartner evaluated vendors' ability to support key trends that will drive business value in 2019 and beyond. Existing and planned products and functions that contribute to these trends were factored into each vendor's score for this criterion."
Microsoft was one of four vendors to be positioned in the Leader Quadrant. And of the four, Microsoft is THE Market Leader among data analytics and business intelligence platform vendors because of a single product – Power BI.
"Microsoft is a Leader. It has a comprehensive and visionary product roadmap aimed at globalizing and democratizing Power BI for all analytics use cases. At the same time, it continues to demonstrate strong uptake and global adoption of Power BI, with high levels of customer satisfaction."
Microsoft's product strategy for Power BI is built around low price and ease of use. It's ability to run complex types of analysis with minimal effort from the end-user is unparalleled. Power BI enables end-users to build complex reports without the need of a database professional. Suddenly, business insights is an everyday routine as opposed to an exhausting chore.
Business Intelligence is becoming a leading source of competitive advantage. Organizations now have the opportunity to use enterprise analytics to drive digital transformation and redefine the customer experience. But to accomplish this, analytics must be infused in every role, business process, decision, and action.
Microsoft's strategic management has led to an ideal market position above their competitors, and they have the volume, scope, and agility to maintain this position in the years to come. Of course as a Microsoft Gold Partner, I may be biased... but the data doesn't lie.