Have you seen our Tech Tips of the Day?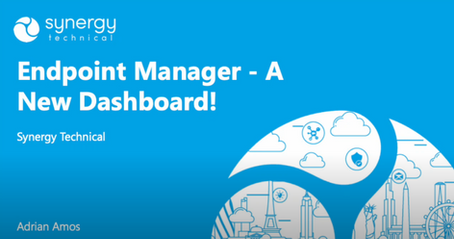 One of our Senior Solution Architects and Microsoft solutions guru, Adrian Amos, started a Tech Tip of the Day vlog series that we've been posting on our Youtube channel (which you can view here) as well as across social media. These quick tutorials are simple fun facts, tricks, and how-to's that will better enable you to get the most out of your Microsoft technology.
A few examples of his latest tips:
Teams Background Effects -

Change your background in Teams! Relax on the beach, defeat the alien hordes, or make your home office look...more like an office?

Microsoft 365 Usage Analytics - Leverage Power BI and Microsoft 365 Usage Analytics to track trends and adoption of your cloud productivity workloads.

Block Websites with MDATP & MCAS - Block access to SaaS apps without the need for VPN. Protect your users and their devices with the built-in capabilities of Microsoft 365.

Controlled Folder Access - Windows 10 has more tricks up its sleeve for fighting ransomware than just Smartscreen and Defender AV. Block unwanted apps from making changes to system folders and allow the apps you trust.

Power Automate Calendar Integration - Keep your quaranteam sane and your customer information protected with simple automation.

How Many Dashboards? - Microsoft 365 offers as many dashboards as you're willing to take the time to investigate, but how many do you need for day-to-day operations?
You can also find these in the video hub on our website here!
#techtipoftheday #synergyblog