Halloween is coming early this year with Microsoft's new Frankenstein device, the Surface Laptop Studio. This device combines the power of a traditional laptop (max specs include an i7 processor, 2TB of SSD, and 32GB of RAM) with the convenience of a laptop-to-tablet. It has three modes, each serving a different niche purpose. It starts as a regular laptop for day-to-day tasks. In Stage mode, the screen pulls forward and rests between the spacebar and trackpad, allowing for better viewing of presentations, Teams calls, or better access to touchscreen. Finally, in Studio mode, the screen rests atop the keyboard, giving an angled surface perfect for creating anything you can imagine.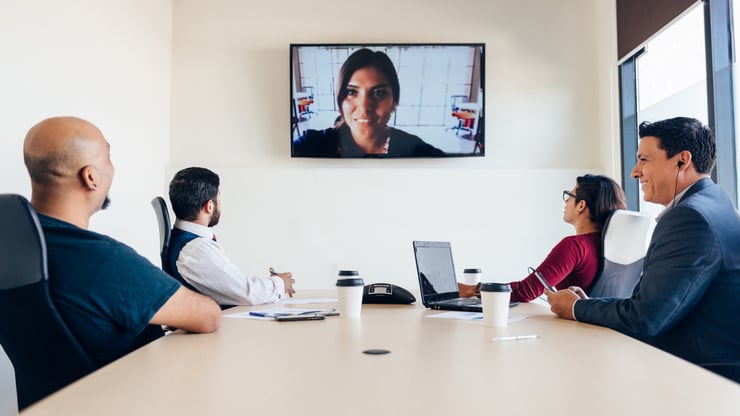 This device was built with the pandemic in mind. Microsoft's Chief Product Officer Panos Panay said in the release event, "a lot went into it because you don't want any moment where the product doesn't feel perfect in any posture at any given time." The Surface Laptop Studio provides the versatile power that our changing workforce demands.
Microsoft also released the Surface Pro 8, a refreshed version of their iconic 2-in-1 offering. It now has four thunderbolt ports, has a larger screen, Dolby Atmos speakers, and is twice as fast as previous models. Similarly, the new Surface Pro X received a refresh. Now the device can be WiFi only, rather than WiFi & LTE. The Surface Pro X is a thinner and lighter version of the Surface Pro for users who are on-the-go. Continuing the theme of refreshes, Microsoft's budget 2-in-1 device, the Surface Go, is 60% faster and will soon have the option for LTE support. Finally, the Surface Duo 2, Microsoft's foldable phone offering has a larger display, new ways to fold, and a newer Qualcomm processor.
All this being said, there is one update that stands out the most — all of these devices will run Windows 11. Microsoft's first big refresh since Windows 10 was released in 2015. Releasing to the general public on Tuesday, October 5th 2021, Windows 11 will help streamline your PC and increase productivity, no matter where you are or what device you use. It is important to note that, for security reasons, not all devices are compatible with Windows 11. In this page, Microsoft outlines the specs required to run Windows 11 on a machine.
Interested in purchasing any of these devices or seeing if your organization can run Windows 11? Contact us today for more information or to schedule a Windows 11 Readiness Assessment.