Join us for a Customer Immersion Experience during NRF2019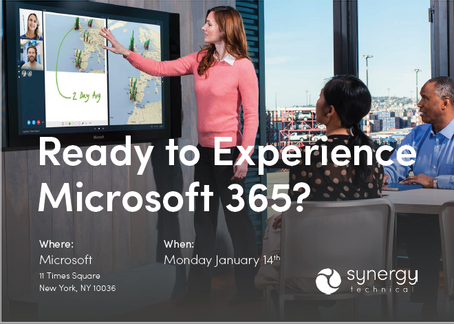 Synergy Technical is proud to announce we have partnered with Microsoft to conduct a retail-specific Customer Immersion Experience at the Microsoft office in Times Square during NRF2019.
National Retail Federation (NRF) 2019 is the largest annual retail conference and expo in the world, "Retail's Big Show." It's a marketplace for ideas and relationships…an experience guaranteed to drive impact on all fronts.
What is Microsoft Customer Immersion Experience (CIE)?
This CIE is a hands-on introduction to Microsoft's suite of productivity tools in Microsoft 365. It will take you through everyday business situations such as working remotely, analyzing sales data, and collaborating with coworkers. It shows you first-hand how Microsoft products make it all easy, convenient, and secure.
In this 90-minute interactive session guided by a trained facilitator you will:
Learn how to create a hub for teamwork
See how you can keep everyone on your team engaged

Experience how to coauthor and share content real-time

Gain skills that will save you time and simplify your processes immediately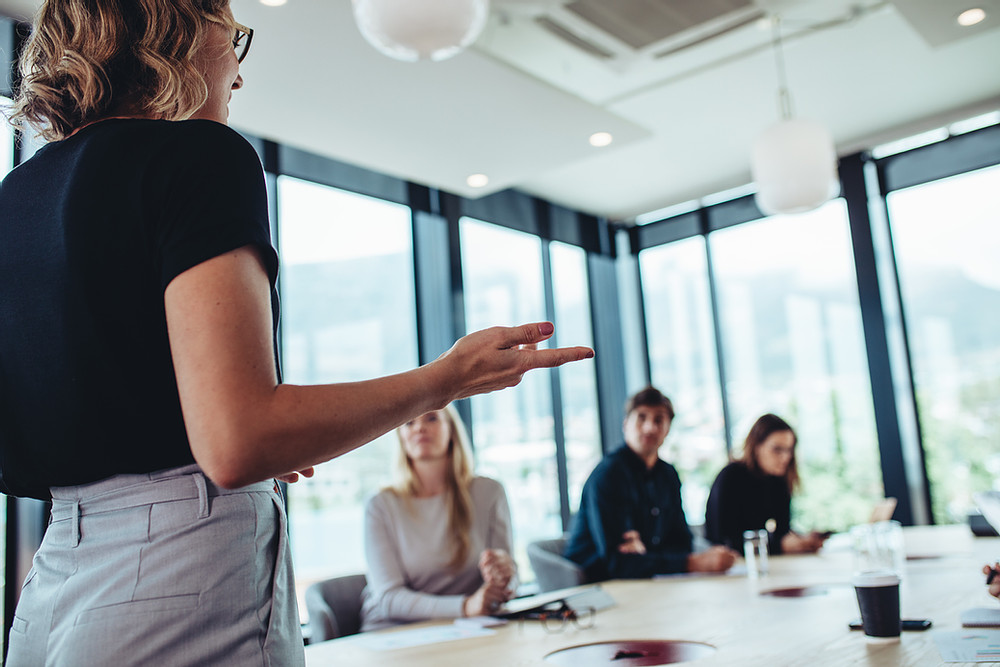 Why Microsoft solutions for your retail business?
Microsoft is partnering retailers and brands to help them reimagine their business and thrive in today's competitive environment. Microsoft and partner solutions enable you to combine the best of digital and in-store to deliver personal, seamless, and differentiated customer experiences.
Empower your people to deliver maximum business impact.

Optimize operations by using sensors, machine learning, and advanced analytics to understand, predict, and better serve customers.

Transform your business and create new revenue streams and business models through an intelligent, modern platform that enables you to embrace the use of massive data streams to create relevant insights and competitive advantage.
Our Customer Immersion Experience is a great way to discover the right Microsoft 365 solutions for your organization in a fun and engaging way. You have the opportunity to test drive a complete, integrated set of collaboration tools in a personalized setting.
We look forward to showing you the power of productivity using Microsoft 365.
Save your seat today! Register here.